This series of filter can be applicable for the particulate of above 10 micron equivalent weight diameter, which can efficiently filter dust and impurity in the air.
Filter media adopts imported primary filter cotton. This series filter can be widely used as prefilter in inlet of all kinds of air conditioner ventilation equipment.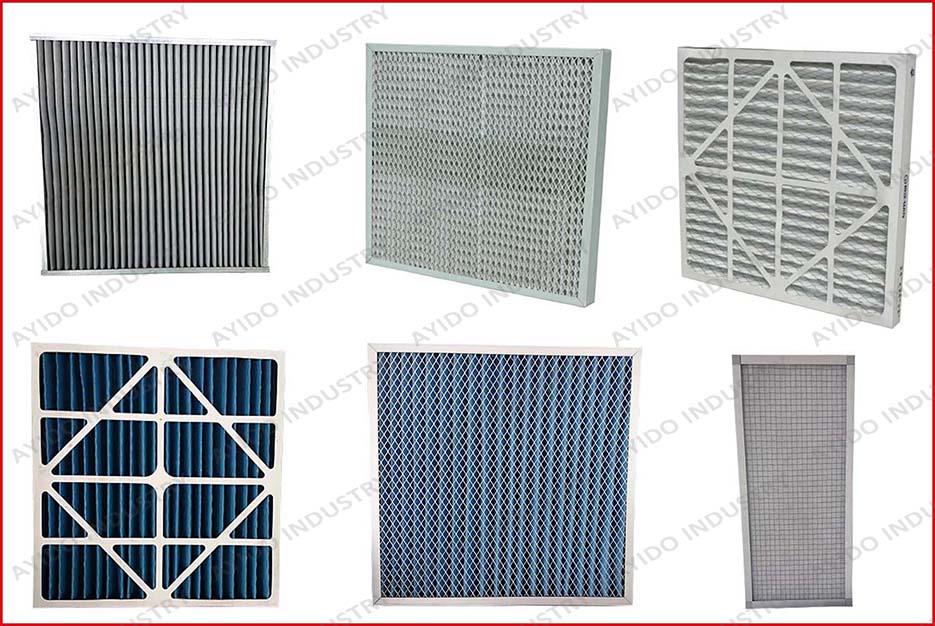 Features:
1. Big dust capacity and long lifespan
2. Metal frame design, repeated use
3. Discharged paper frame air filter can be disposed by burning without pollution.
Specifications
Model

595*595*46

300*300*46

Filter grade

G3

G4

G3

G4

Rated flow rate

3400

3400

1800

1800

Arrestance(%)

83

90

83

90

Initially resistance(Pa)

20

30

20

30

Final resistance(Pa)

200

200

200

200

Dust capacity

460

490

250

280